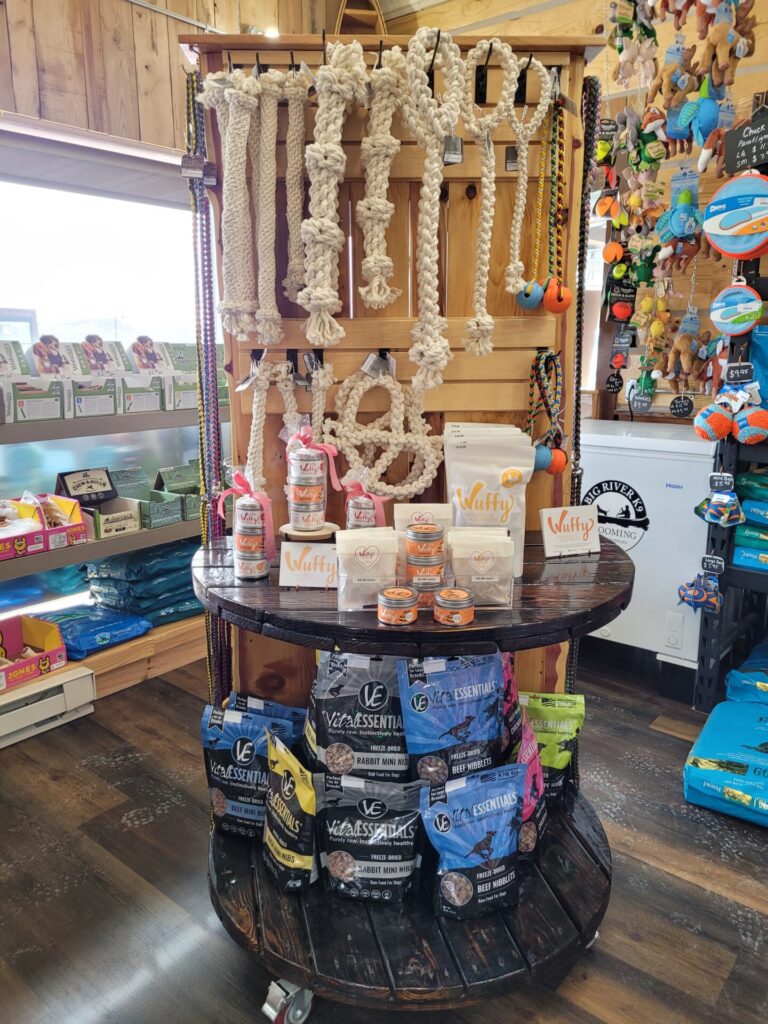 We are a local pet dog store in Onalaska, WI (near La Crosse). Our online dog food store enables local customers to conveniently order for curbside pickup. We will be adding a local weekly delivery service for our customer's convenience.
Visit our physical location in Downtown Onalaska for our selection of:
Dry and Canned Dog Food
Dog Treats
Dog Chews
Dog Coats
Dog Toys
Dog Collars, Leashes and Harnesses
Bowls and Interactive Feeding Toys such as Licky Mats
Dog Grooming
We also have dog grooming. To schedule or check availability and services, please Call or text 608-780-1593
Online Dog Store Products are available with Curbside Pickup
America's Natural Premium
Fromm
Royal Canin
Taste of the Wild
Zignature
Curbside Pickup Instructions:
Purchase products on this website
Order Received Email: You will receive a confirmation email when the order has been received
Order Available for Pickup Email: You will receive a 2nd email when your order has been processed and ready for pickup
Pick-up/Store Hours:
9AM to 6PM Tue – Fri
9AM to 5PM Sat
Closed Sun and Mon
Curbside Process:

Pull into alley near store door or the loading space on Main St. in front of store
Call or text 608-780-1593 including your Last Name, Order Number, Where you are parked and Car color and model.
Example Text Message: "Smith, Order #496, Red SUV in loading zone on Main St."
A staff person will bring your order out to your car as soon as possible. We have a small staff so if you are in a hurry, please consider running in to grab your order.